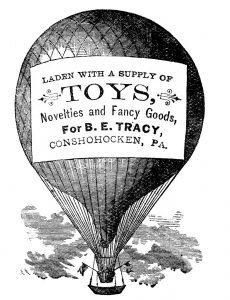 The second step in the RAMPS Plan to Marketing Success© is Advertising. As discussed in the previous chapter, research affects many aspects of business. It now becomes an important element in the development of an advertising plan for your business. Research collected on target markets becomes invaluable when deciding where and when to advertise. In order for paid advertising to be effective in reaching a defined target market that target market must first be accurately identified and profiled. Any good media outlet can provide a prospective advertiser, you the business owner, with information regarding its own market or audience.
Once you have defined your market by demographics, geographic and psychographics it is time to influence your potential customers' behavior. One of the ways that you do that is through advertising, using paid media – newspapers and magazines, radio and television, outdoor, the web, and other forms of mass marketing. Strategic, successful advertising requires you to match your target prospects, identified in the Research step of the RAMPS Plan to Marketing Success©, with those that are in the target audiences of advertising media. Each successful advertising medium communicates in its own style and format, pleasing the informational needs of a particular segment of the total population. Finding the proper alignment of the business' message with the media's ability to invade that target's environment is critical for effective and efficient advertising efforts.
Formulating a successful advertising plan requires you to:
Evaluate media options
Develop a media buying strategy
Investigate the pros and cons of advertising avenues
Know the elements of an effective advertisement
in 1990, using the RAMPS Plan as a guide, a marketing plan was developed and implemented by the then Alabama State Treasurer George C. Wallace, Jr., for the Prepaid Affordable College Tuition program (PACT)
Advertising is different than Promotion
Business owners may confuse Advertising with Promotions, but these two terms are also distinctly defined in the RAMPS Plan to Marketing Success©. The Promotion step that follows the Merchandising step in the RAMPS Plan to Marketing Success© is discussed in greater depth in that Chapter.. Advertising is a method of communicating with your prospects about the occurrence of a Promotion.