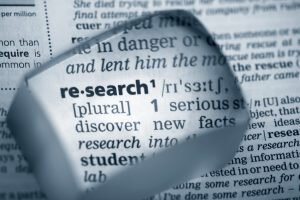 Research
The Foundation for All Other Marketing Activities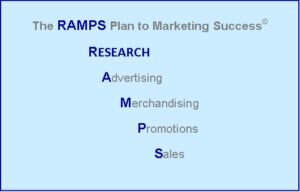 As highlighted in the Exhibit, Research is the first tool in the RAMPS Plan to Marketing Success©.  Research begins with defining, locating, and understanding the individuals who are your target prospects and customers.  During Research you will ask and answer, "What are their emotional needs that lead to purchasing your products and services?"  Information that leads to understanding your customers' buying behavior patterns needs to be collected.  Behavior patterns are revealed through collecting and analyzing behavior regularly.  Owners should take full advantage of technology in developing systems for Research.
After you complete the Research chapter, the next steps in the RAMPS Plan to Marketing Success© are designed to change behavior patterns and achieve your business goals.
Click on this image to Buy the Book Today.