Sales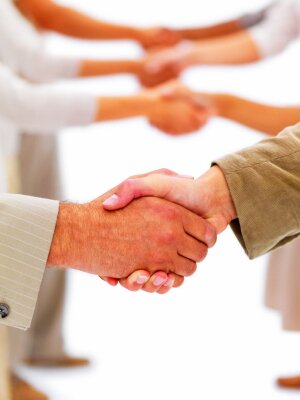 The last tool in the RAMPS Plan to Marketing Success© is Sales.   This tool emphasizes the personal role that Owners and Employees serve in the overall marketing process.  Face-to-face interactions with prospects and customers are critical moments to make Sales and ensure repeat business.  Often, Owners and Employees have only a few minutes to make a positive impact, share information, tug on the emotions of buyers, and close Sales.  Being prepared to make the most of that limited time is a challenge that most individuals are not trained to do. Sales are personal skills critical to marketing.
Sales focus on individuals, focusing on a target of one. In the RAMPS Plan to Marketing Success©, Marketing defines the Target, Sales engages the Target and facilitates transactions.
Click on this image to Buy the Book Today.