Merchandising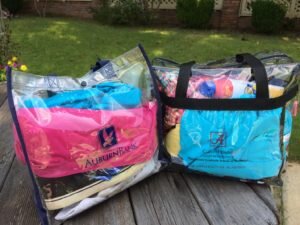 The third tool in the RAMPS Plan to Marketing Success©. Merchandising requires analysis and use of a variety of methods to reinforce the messages communicated through the second tool, Advertising.  Merchandising in the RAMPS© Plan is defined as any method a business Owner can use to distribute their message within the target's environment, excluding paid media Advertising. You are likely familiar with Merchandising materials but use other terminology to describe it, such as: specialty advertising, point-of-purchase, displays, packaging, window dressing, direct mail, Sales literature and public relations.  Today's Merchandising embraces digital communications offering more opportunities and control than ever before.  Merchandising achieves a different attention level in the brain of prospects and customers than that of paid media Advertising as described in Chapter 3.
Merchandising takes many forms and is an important tool in today's crowded, competitive marketplace.  Merchandising is often used during Promotions, as discussed in the next chapter.
Click on this image to Buy the Book Today.