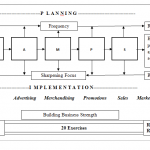 In the RAMPS Results Model, the arrows represent feedback and control loops which represent activities targeted toward a defined target market of potential buyers of your products and services.  The RAMPS model identifies customer buying habits and develops a strategy for changing their buying habits to one of buying from you, buying more from you, and buying more often from you.
The RAMPS Results Model: The Ongoing Activity of Business in Perpetual Motion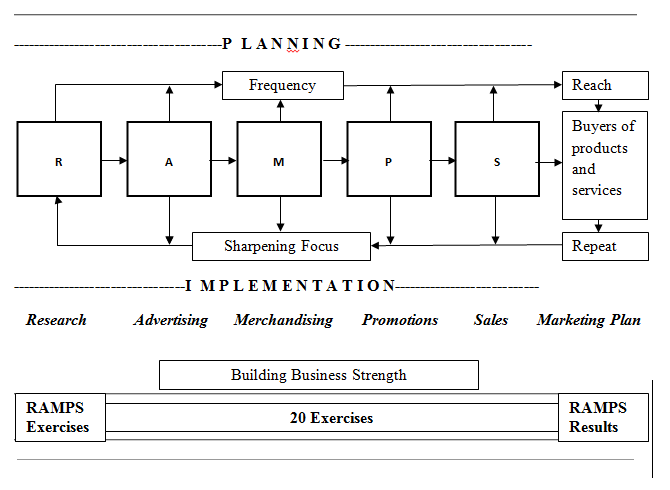 The RAMPS result model works for all kinds of businesses because it is based on strong principles applicable to all companies.  Studies support the adaptability of the RAMPS into businesses, big and small, young or old. 
The RAMPS result model builds on the science of industry.
RAMPS Small Business Marketing Plan© is a model to teach anyone the subject of marketing by condensing the entire marketing discipline into one word: "RAMPS" (Research, Advertising, Merchandising, Promotions, Sales.) This book is written for anyone who has the need  to plan, implement and be responsible for completing marketing tasks. If you wish to get a hold of this book, call us at (385) 217-2677 or fill out a contact form request.