Why Is It Important To Do Competition Research?
It should go without saying that competition research is crucial to every business in this day and age. But, many business owners skip this important step in establishing their business. Here, we are going to spell out why it is so important to research competition. Well, collecting information about your counterparts or competitors is paramount, as it is the key to success in the business world. It enables your business to run rings around its competitors. Conducting research on your competitors is especially important if you are going to start your own small business. It cannot be over-stressed that a new business should endeavor to learn every minuscule detail as to its competitors. Especially in this economic crisis, but even in the best of situations, to survive a small business owner should familiarize him/herself with the business environment. Market research on the competitors lays a solid foundation that leads a business to success at the end of the day.
Competition research is an integral part of market research and it helps you identify your potential target market and how likely it is to be profitable.
You need to find out how many competitors are there, and if they are making profits. To achieve success, understand them and formulate a concrete plan to overtake them. Collect information about the type of products or services they are selling and the market share they have. Moreover, equip yourself with the effective strategies they are employing to market their products or services. A comprehensive market analysis will provide you with all the information you require.
It is advisable to use multiple resources to research competition, such as your competitors' product/service reviews, websites, advertisements, newspaper reviews, customer feedback and so on. Customer reviews are sometimes entirely different from what a competitor says about its products. Online shopping websites, such as Amazon, are a good place where you can read up on customer feedback about the quality of a product. Should you have a great deal of information about your competitors, you have great chances of successfully competing against them.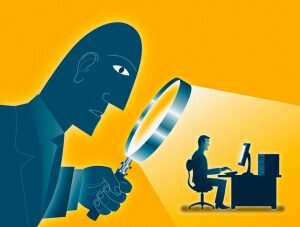 It is also important to know how the prospective customers or clients perceive your competition. Depending on your budget, you can hire a professional and bona fide research company to perform this sort of research on your behalf. Such companies are expert in market research and conduct surveys to obtain the required information. They provide you with the collected information in an organized format that is easy to interpret. This is also a viable method to gain valuable insight into the way customers or clients decide on buying a product or service. Market research will let you know why customers prefer you to your competitors. What are the things that differentiate you from your competition? Is it your pricing or quality that influences customers to buy from you? This is all part of what we call competition research!
Once you have accumulated enough information about your competitors, it is time to analyze the information deeply in order to get an idea of your competitors' strengths and their strategies. Consider offering something that is useful to your customers and not being provided by your competitors, for instance, a bonus or other incentives. This way you will have an edge over your rivals. Eventually, this will help you increase your customers and make your business more lucrative.
It pays to perform competition research and the time, effort and money you invest into it will help you know the strategies your rivals are implementing to persuade the customers to choose their products and/or services. Keep in mind, whether you plan to do research on your competitors or not, they always do research on you. This is how smart businesses maintain their position in the market.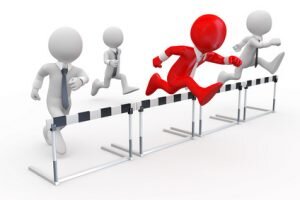 Knowledge is power and it applies to competition research as well. You can beat your competitors if you have the knowledge of what they are doing. Competition research identifies the direction towards which your competitors are moving. It does not necessarily mean that you should start copying your competitors. Instead, formulate your own unique and effective strategies to stay ahead of them. With the competitive intelligence, you can make wise business decisions to achieve success.