Welcome to RAMPS Small Business Marketing Plan
The RAMPS Plan to Marketing Success©
The RAMPS Plan to Marketing Success© is a model to teach anyone the subject of marketing by condensing the entire marketing discipline into one word: RAMPS
RAMPS is an acronym for Research, Advertising, Merchandising, Promotions, and Sales.
The RAMPS model is a fast and effective way to learn marketing regardless of business background. It enables a business beginner to master the subject of marketing and enables an experienced business person to improve marketing effectiveness and efficiency. The RAMPS model is a universal tool that can be put to work in any business environment.
This RAMPS website serves as an introduction to the RAMPS Plan to Marketing Success© and strives to convince you to move ahead to the full course work and training. In one simple word, RAMPS, five major marketing steps are neatly linked together for your benefit. This is as easy as it gets in business.
The RAMPS Philosophy
The goal of business is to achieve profits. Effective marketing moves the business closer to that goal. Profits are a measure of business success.
The RAMPS Audience
Entrepreneurs tend to be good at their art, their science, their crafts, their skills and talents related to product development and production. They are motivated by the marketplace's need for products and services coupled with their own needs to innovate and create. Rarely are these same people trained in marketing and financial management, and therefore the Entrepreneur will most likely benefit from learning and applying the RAMPS Plan. The need for mastering marketing effectiveness and efficiency are greater than ever due to the current economic times.
The RAMPS Practicality
Although based on sound theory, the RAMPS Plan is all about practical application. It is not enough for business owners to study how marketing evolved into the important business discipline that it is today. Rather, business owners need practical applications that impact the bottom line. No one book can teach anyone everything they will ever need to know about marketing. However, the RAMPS Plan to Marketing Success© strives to plant the seeds of marketing in your mind.
When you complete the book you should be able to:
The Origin of RAMPS
The RAMPS Plan to Marketing Success© model was created in 1983 as a way to organize and explain an unfamiliar business subject to potential users of marketing services. The RAMPS Plan was first published and introduced to the public by Auburn University Montgomery as a two-day Continuing Education seminar. A mailing of 10,000 was sent to entrepreneurs in two states. As a result, 10 people witnessed the RAMPS Plan to Marketing Success© presentation for the first time. Since then, the RAMPS Plan has been used by thousands of individuals in a multitude of occupations.
The RAMPS Plan to Marketing Success© is an active process in which readers participate. Using the RAMPS Plan for organizing marketing activities, five different groups emerge in a way that makes it memorable and manageable. Using this acronym, RAMPS, marketing is explained in a way that any future exposure to marketing can be understood within the context of an overall marketing plan.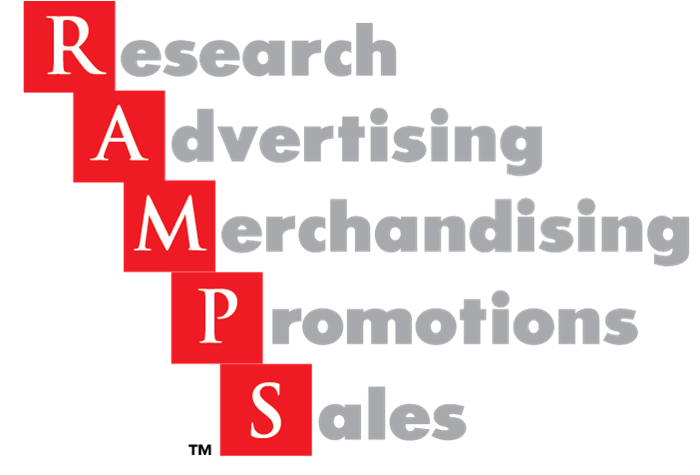 This book is a collection of marketing information from sources available to anyone but organized in a way that makes sense for everyday use. After nearly 40 years of varied work experiences, combined with academic study and teaching, my understanding of the subject of marketing is offered to anyone who wants to understand the world of marketing for their own purposes. The RAMPS Plan to Marketing Success© has repeatedly received positive feedback from its users. People understand it and are able to apply marketing to their own lives and businesses.
This book is written for anyone who has the need to plan, implement
and be responsible for completing marketing tasks.
Marketing expertise can be put to use in many ways for your business. There are many roles in business where you will be required to make marketing decisions. Marketing knowledge comes out of experience and education, and manifests itself in many business positions.
…In 2005, when physicians in the Southern Medical Association used the RAMPS model in its Certificate of Business program, one doctor said, "The RAMPS program brought all the other materials together."
Although the RAMPS Plan to Marketing Success© condenses the entire marketing discipline into one word: RAMPS, the foundation that supports the model is massive and strong. Information in this book is based on knowledge gained from years of studying a broad business curriculum and explored over a lifelong career of business experiences. Woven into this book are lessons from the vast world of marketing, processed, analyzed, and organized into the RAMPS model for your use. The RAMPS Plan to Marketing Success© builds knowledge and expertise regardless of your job title or your role in the business world.
Marketing is a learned skill. Welcome to this learning experience. Welcome to RAMPS.